Hydraulic Scissor Lift
1, Hydraulic Scissor Lift parts universal and modular design, durable and reliable;
2, scissor lift boom lift on both sides of the overall rotary tray, easy maintenance, easy daily inspection and maintenance.
Hydraulic Scissor Lift
The 12-meter wheeled high-altitude working platform has a maximum working height of 14 meters, rated load of 350kg, working platform length of 2.25 meters, extension of 0.9 meters, and can accommodate 3 people at the same time. Walking can be high and low speed switch, easy to operate, lifting arm adopts high strength steel, high strength, strong structure. And the application of large tires on the walk is more safe and stable, in the workshop and other indoor high-altitude handling, maintenance of excellent play.
This 12-meter wheeled aerial working platform has multiple safety protection devices such as platform self-locking door (high safety factor during operation), automatic braking (braking effect to ensure slope operation), emergency descent (simple parking in emergencies), etc., with high safety factor, reliable and easy to walk at full height.
Maximum working height: 14m
Maximum platform height: 11.6m
Minimum platform height: 1450mm
Length of working platform: 2270mm
Width of working platform: 1120mm
Platform extension size: 1000mm
Machine height (guardrail rising) : 2600mm
Machine height (guardrail folding) : 1940mm
Machine length: 2470mm
Machine width: 1135mm
Rated load: 350kg
Safe working load of extension platform: 113kg
Maximum number of employees: 3
Driving speed (collection status) : 3.5Km/h
Driving speed (lifting state) : 0.45Km/h
Lifting motor: 24V/4.5KW/4.5CC
Driving motor: 24V/4.5KW
Rise/fall time: 62/42s
Maximum climbing capacity: 25%(14°)
Maximum operating Angle: 1.5°/3°
Drive/brake: Dual front wheels
How to walk: Trackless rubber tires
Wheel size: Φ381×127mm
Battery: 4 x 12V/240Ah
Charger: 24V/30A
Machine weight: 2900kg
Presentation of details: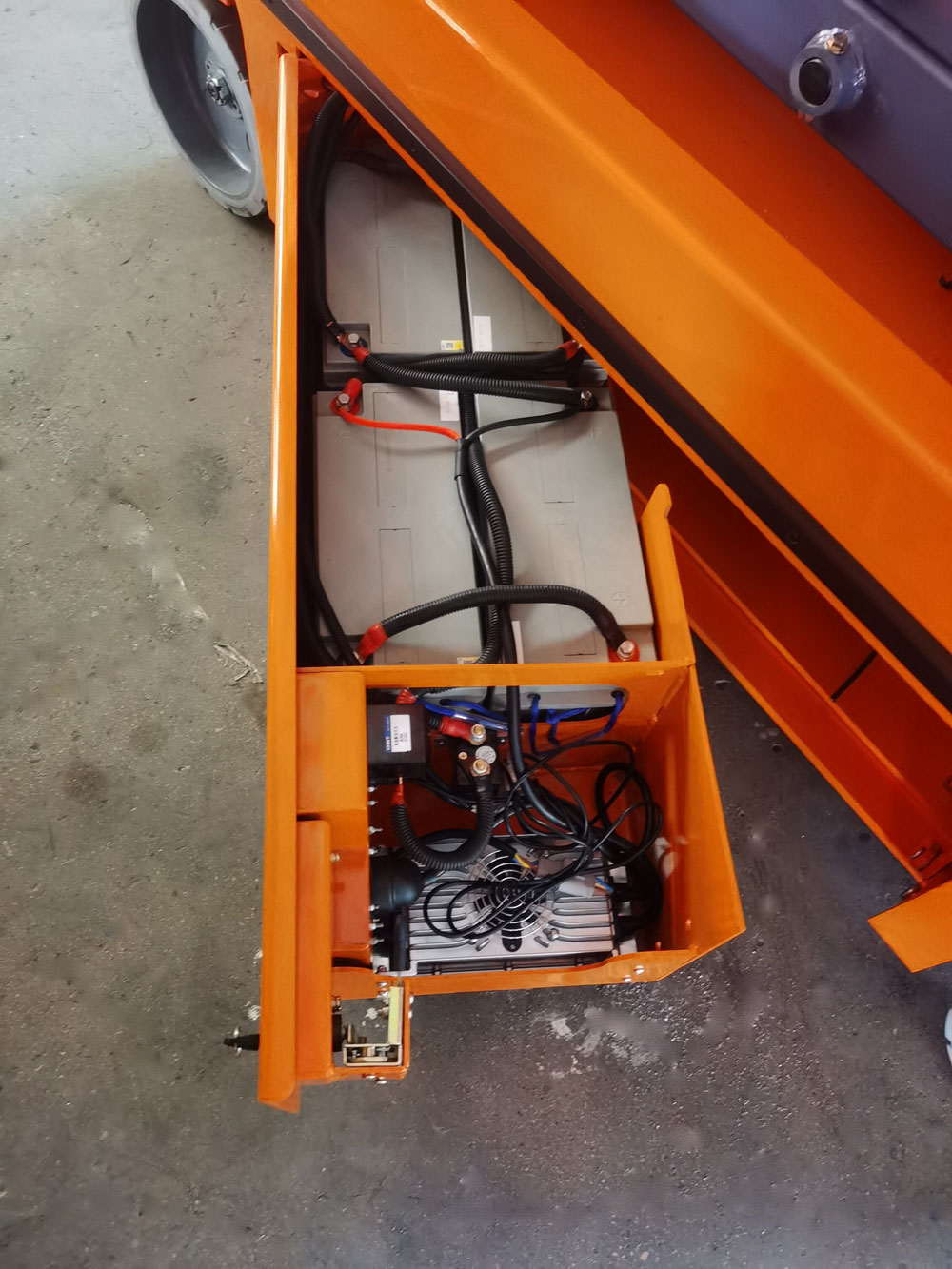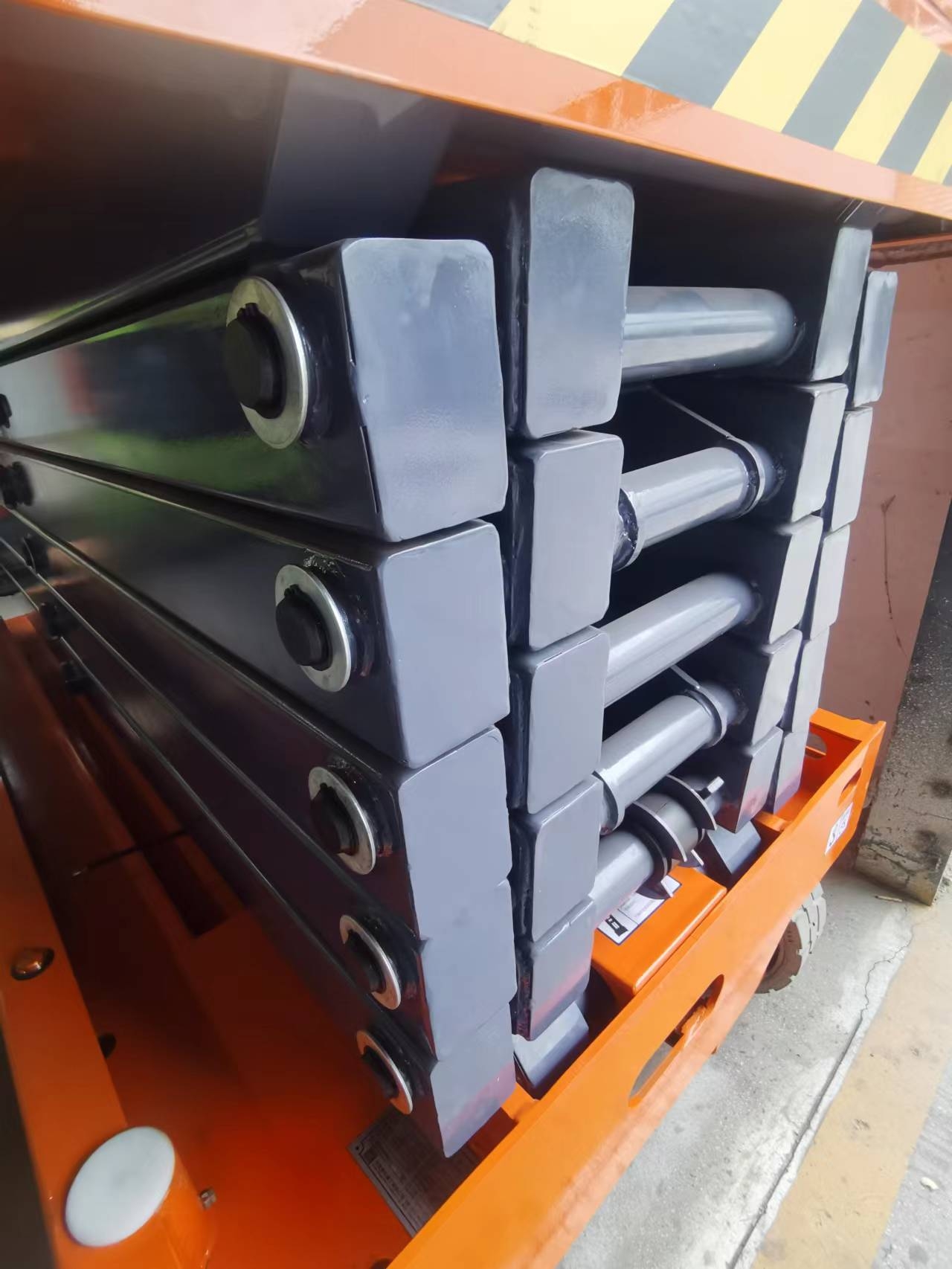 Get the latest price? We'll respond as soon as possible(within 12 hours)