Electric Drive Lift Platform
26 meters crawler spider car can cover the working height below 26.2 meters, ultra-narrow body, compact structure, strong passability, rubber crawler walking, all-terrain driving, flexible mobility. It is suitable for high altitude obstacle crossing, wall crossing and diving.
Electric Drive Lift Platform
The 26-meter crawler spider car adopts double-layer retractable tower arm, which has a high span and a maximum working radius of 14 meters. High strength boom has better rigidity and flexibility, and smooth operation. Turntable back Angle ±360°, platform rotation Angle ±90°, greatly improve the work efficiency. Besides, the contact area of the legs is large and the Angle is adjustable and controllable, which can meet the complex scenes and work safely at the same time. Compared with other leg structures, the tipping risk is greatly reduced.
The 26-meter crawler spider car adopts wireless remote control and precise proportional hydraulic control system to ensure smooth operation and good micro-movement.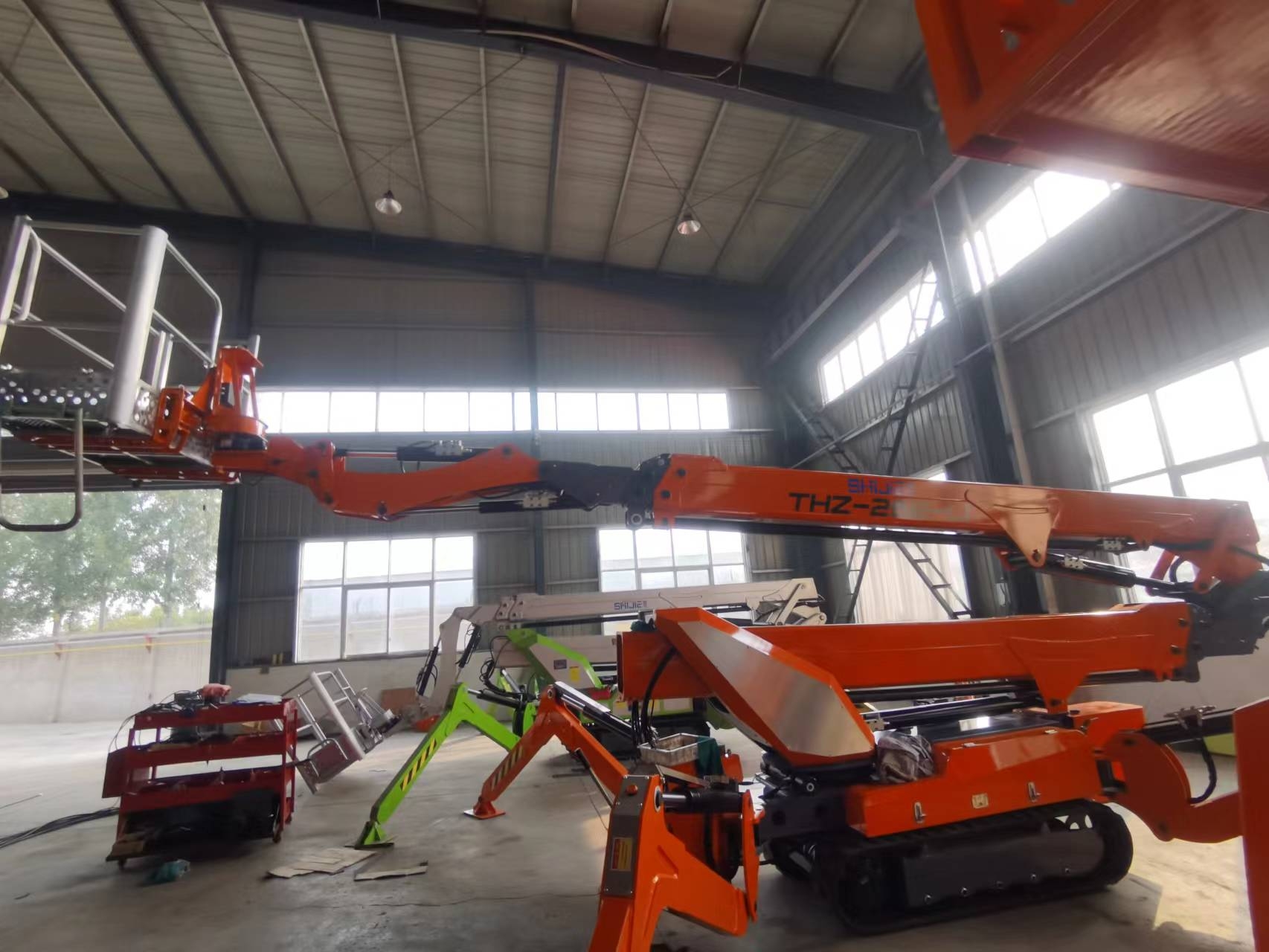 Maximum working height: 25.8m
Maximum platform height: 23.8m
Maximum operating radius range: 12.5m
Platform height at maximum platform amplitude: 7.3m
Rated load: 230kg
Number of people: 2
Platform dimension (length × width × height) : 1400×800×1100mm
Turntable rotation Angle: 360°
Platform rotation Angle: 360°
Rotation speed: 0.2 ~ 0.3rpm
Total length (fully closed) : 5800mm
Total width: 1100mm
Total height: 2218mm
Minimum ground clearance: 230mm
Preparation weight: 4950kg
Hydraulic pressure: 16MPa
Lifting motor: 48V4.5Kw/4.5cc
Climbing ability: 35%
Tilt Angle: X-1.5, Y-3
Driving speed (gathering state) : 4Km/h
Battery: 25.6V320Ah(Li)
Tire specification: 280*90*46 tracks
Walking mode: 48V3.5KW*2 motor
Boom row type: hybrid arm
Operating system: wireless remote control
Emergency device: emergency pump
Detail presentation: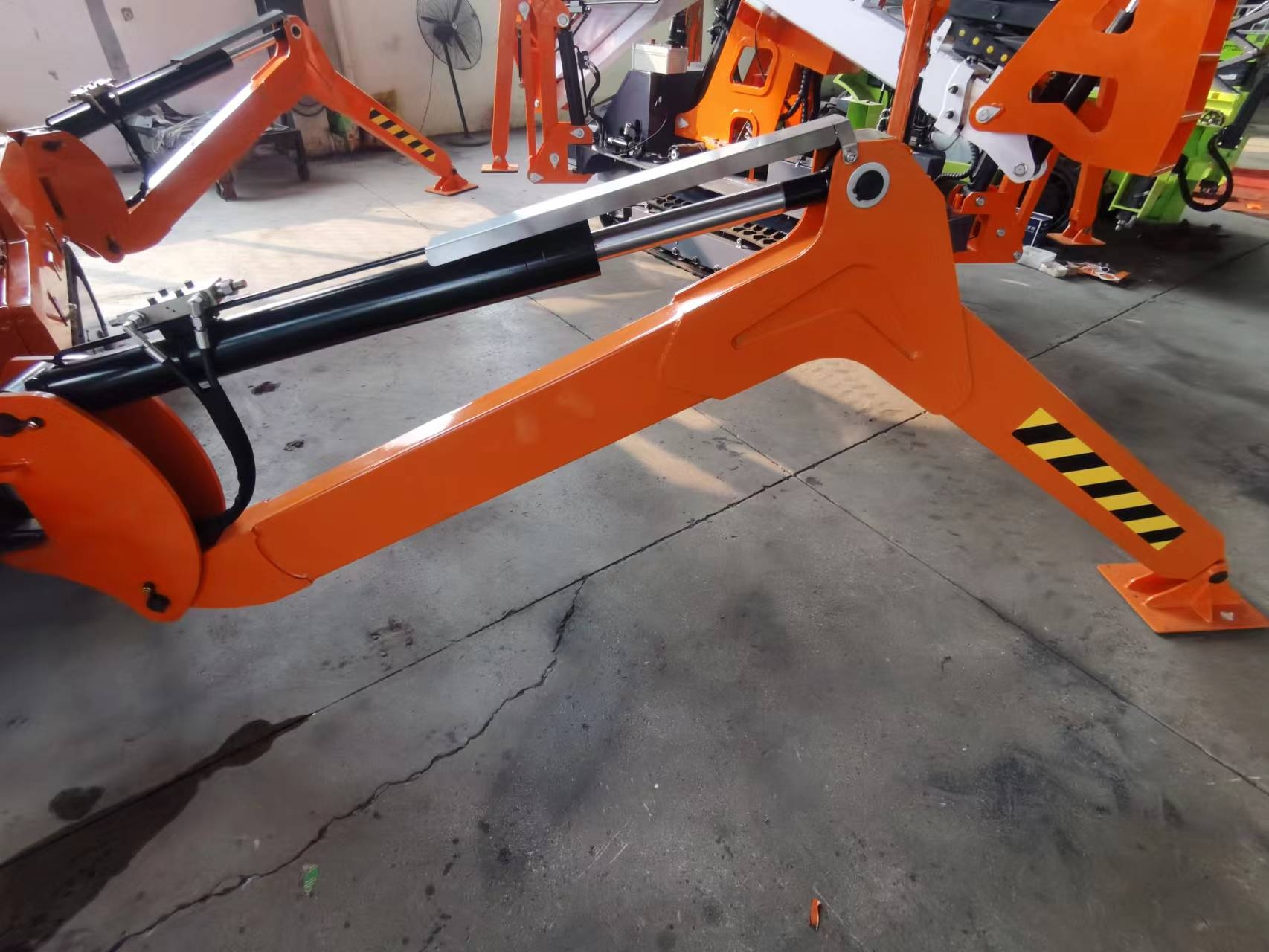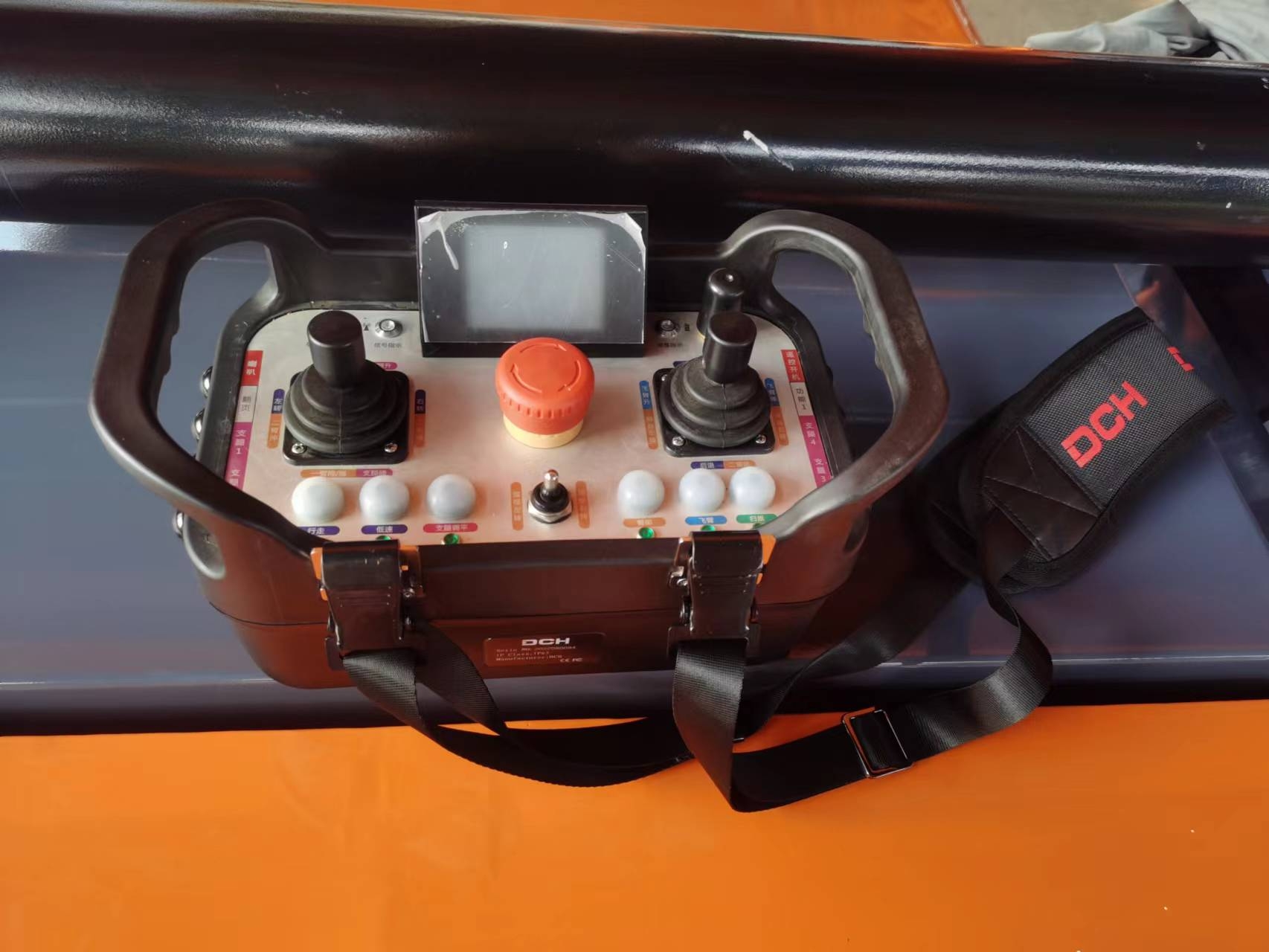 Get the latest price? We'll respond as soon as possible(within 12 hours)