12 Meters Folding Arm Aerial Work Lift Platform
1. Compact structure, simple, intuitive and efficient operation;
2, the special steel structure of the boom, folding design, large working radius;
12 Meters Folding Arm Aerial Work Lift Platform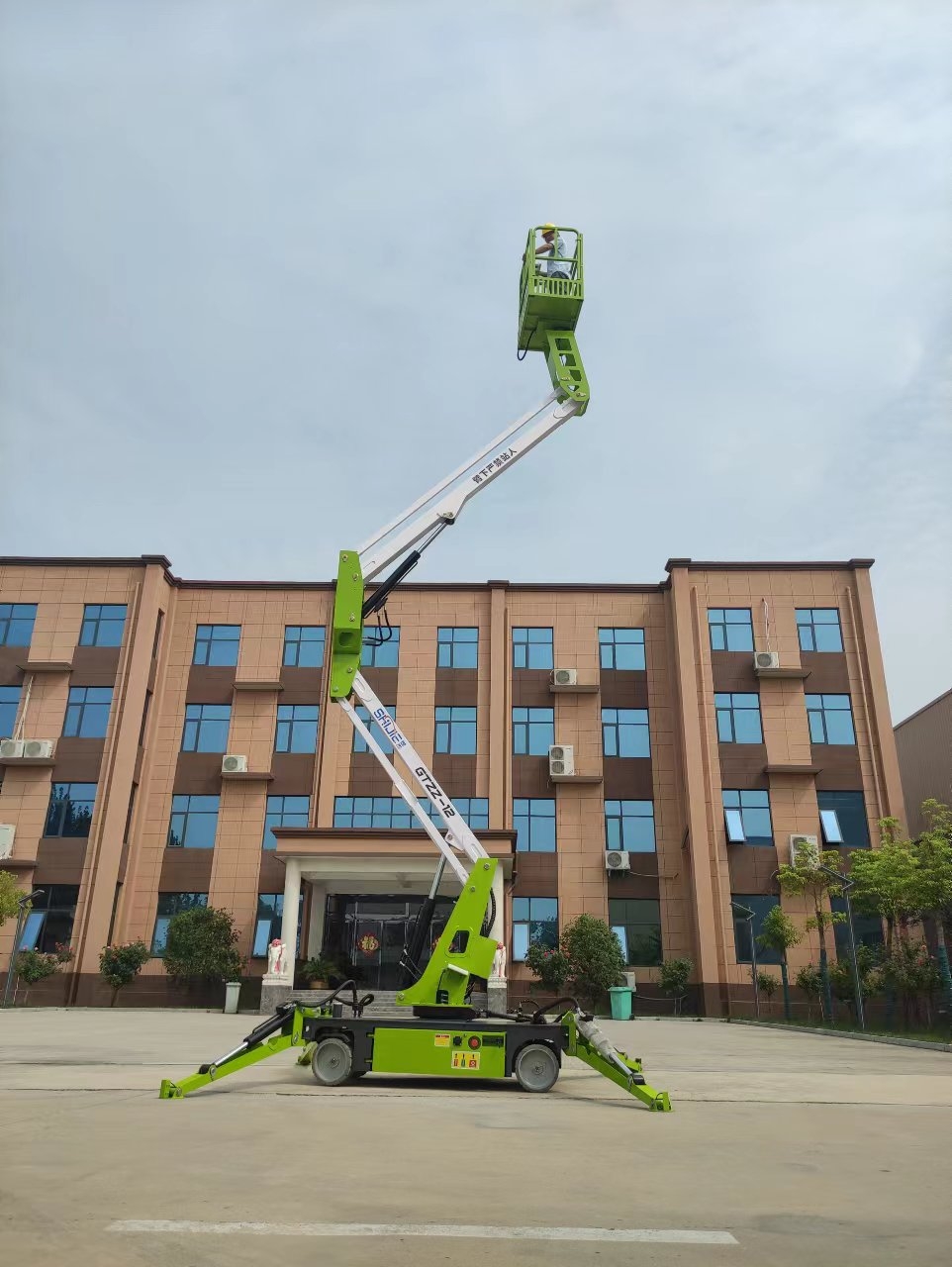 I. The arm structure of the 12-meter folding arm aerial working platform adopts the form of synchronous folding, flexible extension, 360° rotation of the turntable, and large operation range. Mainly used in stations, shopping malls, stadiums, factories and mining workshops and other large-scale operations.
Two, product details
1, the working fence can swing freely in the range of 180 degrees, and equipped with weighing sensor, high safety.
2, with wireless remote control and hand control box two options, one key leveling leg, tilt alarm, overload alarm, emergency operation function, for users to relieve worries.
3, the vehicle safety performance is good, 24V DC power, energy saving and environmental protection, no pollution, zero emission, low noise.
4, electric hydraulic drive, equipped with car charger can be charged at any time, more convenient use.
5, Using advanced CANBUS technology, intelligent computer control, oil pipe explosion-proof, fault diagnosis, charging protection, tilt system, automatic braking, emergency descent and other systems, safe and reliable.
Maximum working height (m) : 12
Maximum platform height (m) : 9.95
Maximum operating radius (m) : 3.06
Platform height (m) at maximum platform amplitude: 6.34
Rated load (kg) : 230
Number of people: 2
Platform dimension (length x width x height) (mm) : 1000*600*1100
Turntable rotation Angle: 360°
Platform rotation Angle: 360°
Rotational speed (rpm) : 0.2 ~ 0.3
Total length (fully folded) (mm) : 3570
Total width (mm) : 1000
Total height (mm) : 2135
Wheelbase (mm) : 1830
Minimum ground clearance (mm) : 105
Weight of the whole machine (kg):2000
Hydraulic system pressure (MPa) : 16
Power unit: 4.5Kw/4.5cc
Climbing ability: 25%
Tilt Angle: X-1.5, Y-3
Driving speed (gathering state) : 2-4Km/h
Battery: 6V226Ah*4
Walking mode: hydraulic motor wheel type
Boom row type: folding arm
Operating system: wireless remote control/controller control
Emergency device: hand pump
Detail presentation: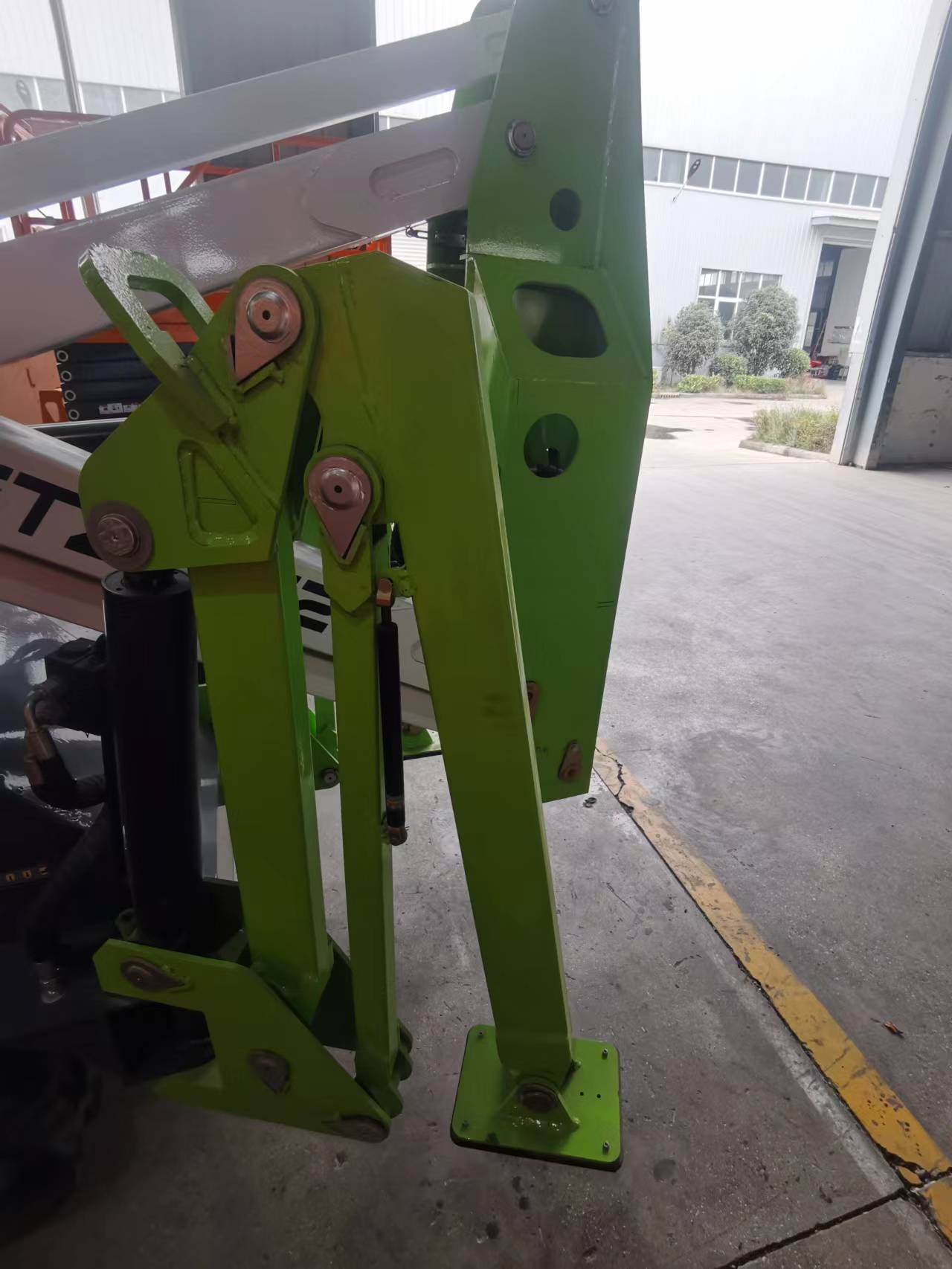 Get the latest price? We'll respond as soon as possible(within 12 hours)